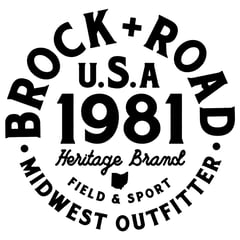 Back to Shop
Revere Wallet - Natural
$

55.00
Crafted from Wickett & Craig Russet Harness Leather, this modern heritage wallet is measured, cut, and stitched by hand using high quality Vinymo Thread. Through a traditional process called jack glazing, oils are brought to the surface to create a glossy finish that never mask the leather's natural grain, and allows for a rich, beautiful patina to develop with use.
This wallet comfortably fits 4-6 cards in the larger pocket, plus your most used card & folded cash in the front pocket for easy accessibility.
Measures approximately 3" tall x 4" wide
This item is ready made and ships free in the U.S.A.